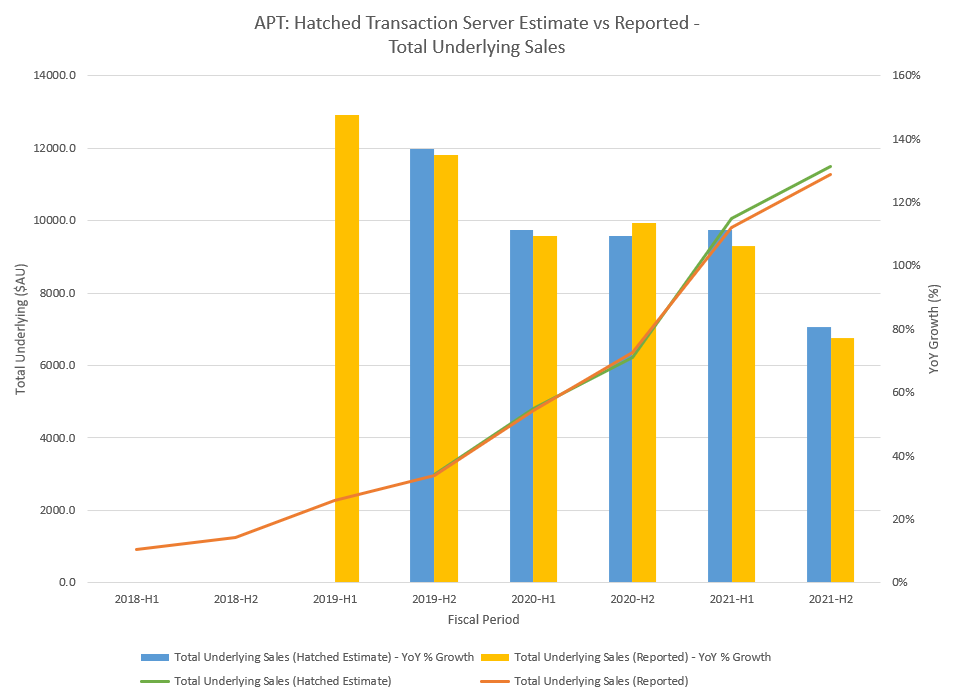 Afterpay Ltd (APT)
Data:
The number of transactions by region
Geography:
Data for three regions - Australia / New Zealand, North America
and United Kingdom
Data Availability:
Jul 2017 – Present
Delivery
Frequency:
Monthly (month end)
Tracks to
Reported KPI:
Yes
KPI:
1. Total Underlying Sales
2. Underlying Sales by region
The Hatched
Advantage:
Geographical data is used to understand how Afterpay is performing in different regions. The model predicted the Total Underlying Sales within an average error rate of 1.7% for the last 5 quarters up to 2021-H2.