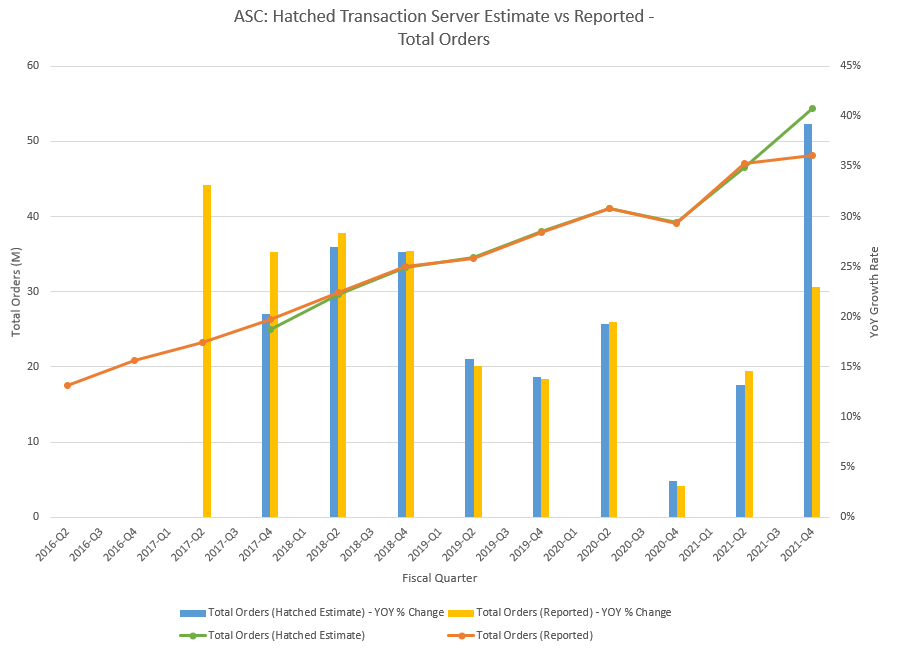 ASOS Plc (ASC.L)
Data:
Number of orders made on ASOS per time period
Geography:
Global
Data Availability:
Jan 2016 – Present
Delivery
Frequency:
Twice a month
Tracks to
Reported KPI:
Yes
KPI:
1. Retail Sales
2. Total Orders

ASOS disclose the Total Orders KPI every half year.

The Hatched
Advantage:
Last period was weaker but there are theories about return rates and AOV that could have caused this.