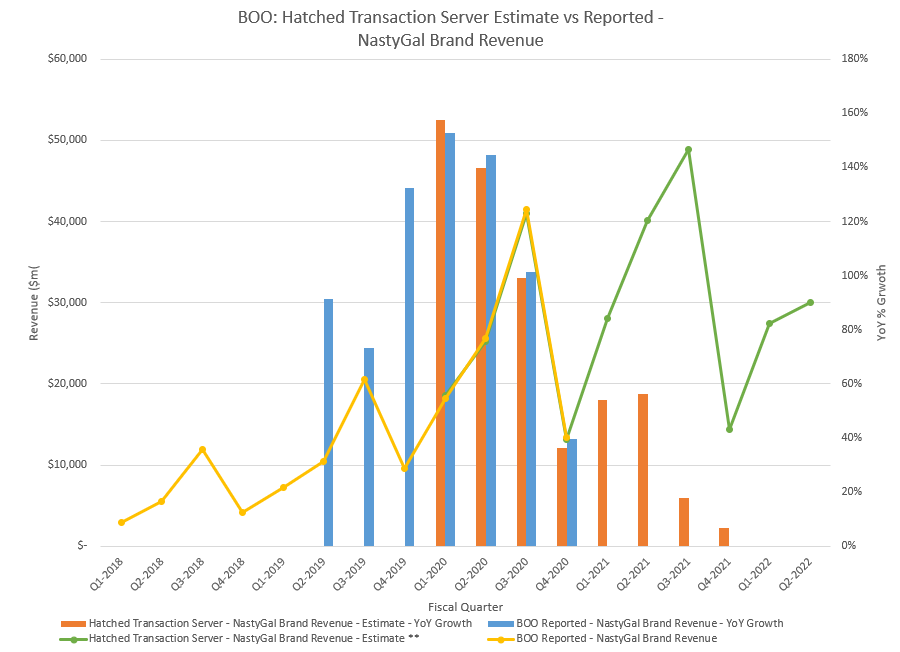 BooHoo Group (BOO.L)
Data:
The data represents the number of orders made on BooHoo, BooHooMan and NastyGal by region (UK, Rest of Europe, US and Rest of the World)
Geography:
Global
Data Availability:
Dec 2017 – Present
Delivery
Frequency:
Twice a month
Tracks to
Reported KPI:
Yes
KPI:
1. BooHoo Brand Revenue
2. NastyGal Brand Revenue

The Hatched
Advantage:
Historically, the model predicted Boohoo Brand Revenue and NastyGal Brand Revenue within an average error rate of 2% for 6 quarters up to 2021-Q4.

Note: Currently, we don't have reported KPIs for BOO. We are looking to add 9 more brands for BooHoo and will be updating this shortly.