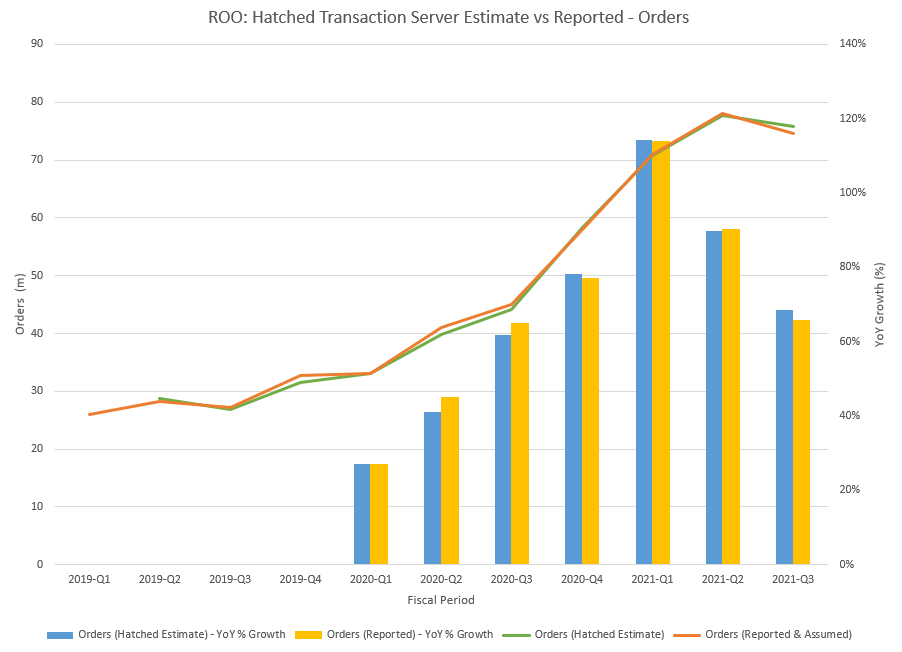 Deliveroo PLC (ROO.L)
Data:
Number of orders made on the Deliveroo platform
Geography:
Global
Data Availability:
Jan 2019 – Present
Delivery
Frequency:
Monthly (month-end)
Tracks to
Reported KPI:
Yes
KPI:
1. Orders
2. Gross Transaction Value (GTV)
The Hatched
Advantage:
Average error rate for the Orders KPI is 1.5% over 10 quarters. Weekly data is available.