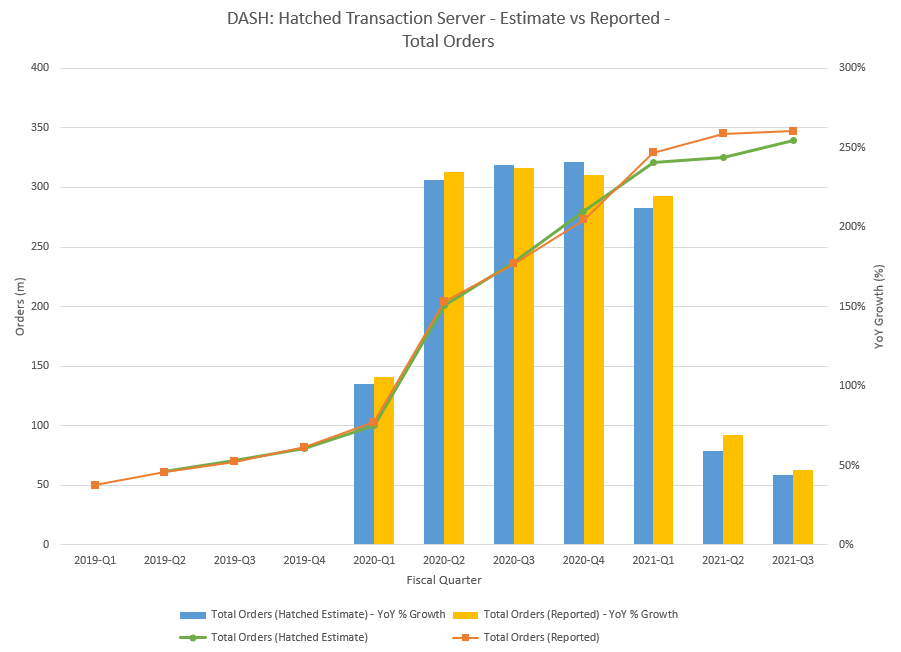 Doordash Inc (DASH)
Data:
Index 1: Number of orders globally (twice monthly)
Index 2: Number of new stores globally
Geography:
Global
Data Availability:
Jan 2018 – Present
Delivery
Frequency:
Twice a month (weekly data available)
Tracks to
Reported KPI:
Yes
KPI:
1. Marketplace GOV
2. Total Orders
The Hatched
Advantage:
The transaction index represents the number of DoorDash marketplace orders. It has tracked Total Orders with 2% and Marketplace GOV with 2.8% average error rates for the past 10 quarters.