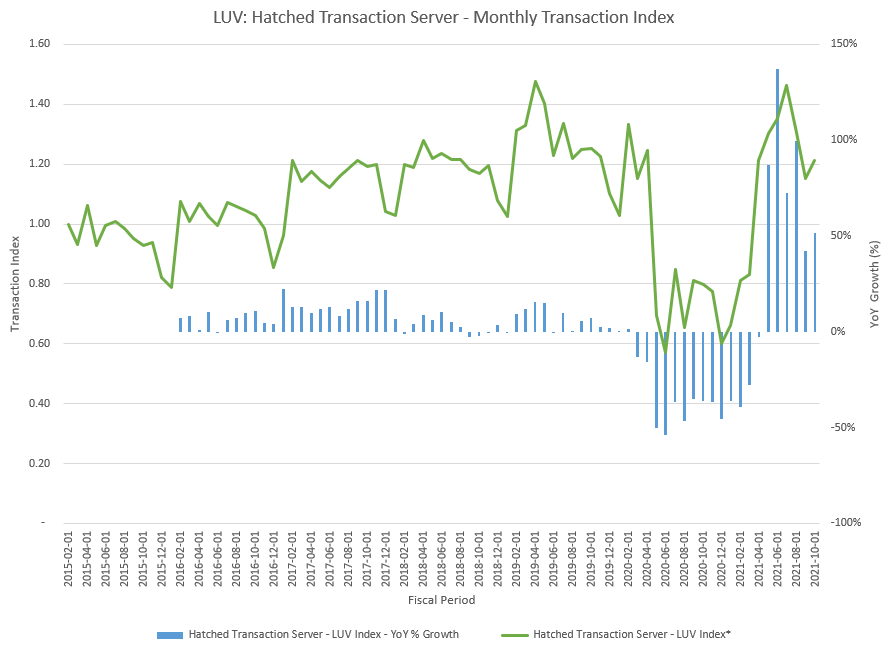 Southwest Airlines Co. (LUV)
Data:
No. of Bookings
Geography:
Global
Data Availability:
Jan 2015
Delivery
Frequency:
Twice monthly
Tracks to
Reported KPI:
Yes
KPI:
Passenger Billings (Passenger Revenue + change in Air Traffic Liability)
The Hatched
Advantage:
The average error rate pre-pandemic was 2% over 7 quarters, and in Q3-2021 the error rate was 6%. Weekly data is available.