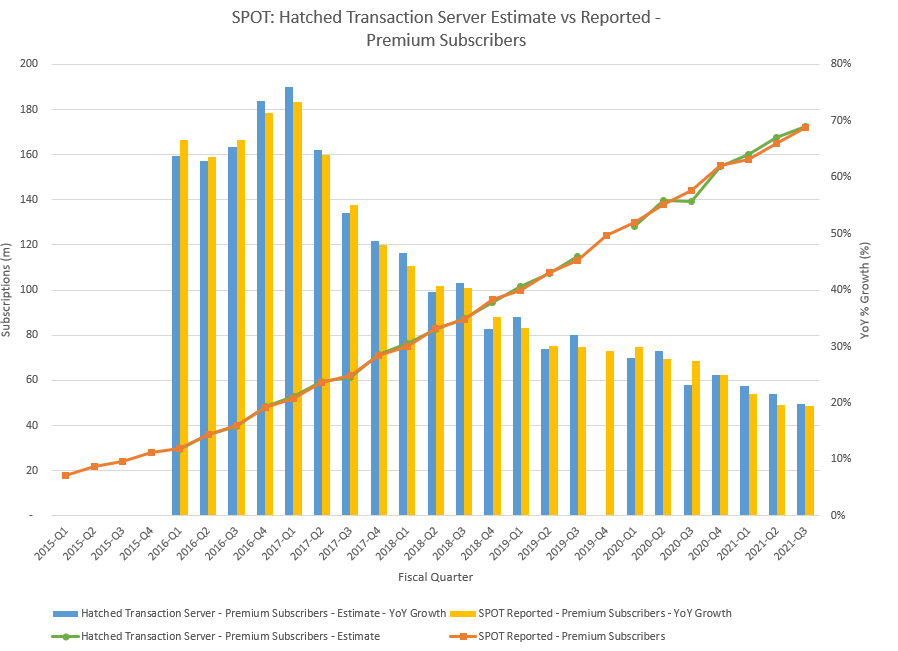 Spotify (SPOT)
Data:
Number of payment transactions globally excluding partnerships
Geography:
Global
Data Availability:
Jan 2015 – Present
Delivery
Frequency:
Twice a month
Tracks to
Reported KPI:
Yes
KPI:
Premium Subscribers
The Hatched
Advantage:
This report has been a reliable predictor of Premium Subs for 22 quarters. Due to a change in offers, Hatched did not provide an estimate in Q4 2019 and Q1 2020.

Average error rate is 1.1%. Hatched estimate for Q3-2021 was only 0.3% out.