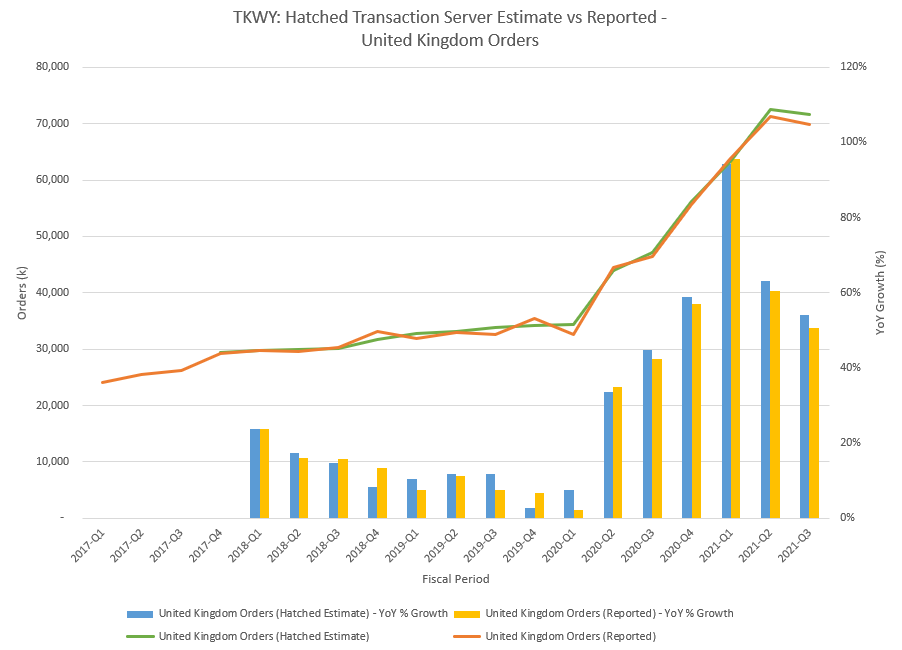 Takeaway (TKWY.AS)
Data:
The number of orders across the UK (Just Eat), Canada (Skip The Dishes) and Australia (Menu Log).
Geography:
United Kingdom, Canada & Australia
Data Availability:
UK – From January 2017
CAN – From April 2017
AUS – From August 2018
Delivery
Frequency:
Twice monthly
Tracks to
Reported KPI:
Yes
KPI:
UK and Canada Orders. TKWY does not provide an Australian Orders KPI. However, Australia index is available.
The Hatched
Advantage:
The average error rates for the reported KPIs are 2.0% for UK Orders and 1.4% for Canadian Orders over the sixteen and seven quarters respectively.