We leverage proprietary alternative data to power better investor decisions in the Financial Services sector.
We know where to look for alternative data and how to collect alpha-generating transaction server data.
Explore Hatched's expanding sector and company coverage in Alternative Data
B2B - Subscription

Adobe  - ADBE
Autodesk - ADSK
Box - BOX
Docusign - DOCU
Fiverr - FVRR
Intuit - INTU
Cloudflare - NET
Shopify - SHOP
Atlassian - TEAM
Upwork - UPWK
Wix.com - WIX
Xero - XRO.AU
Zendesk - ZEN
Zoom - ZM
B2C - Media

Disney Plus - DIS
Netflix - NFLX
Nintendo - NTDOY/7974.T
Spotify - SPOT
B2C - E Commerce

Afterpay - APT.AU
ASOS - ASC.L
Boohoo - BOO.L
Chewy - CHWY
Costco - COST
Etsy - ETSY
MercadoLibre - MELI
Zalando - ZAL.DE
Food Delivery

Doordash - DASH
Deliveroo - ROO.L
Takeaway - TKWY.AS
Travel

Airbnb - ABNB
Booking - BKNG
Easyjet - EZJ.L
Southwest - LUV
Ryanair - RYA.L
View our sample reports online: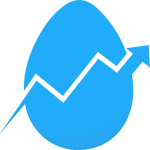 With enough data, the numbers speak for themselves.
Financial Services clients globally.
Company alternative datasets live.
Accuracy against reported KPIs.
Gain a unique perspective with transaction server data.
We collect snippets of transaction data from a global and active panel of data owners, and then stitch this data together. These new company-specific, proprietary datasets give visibility into the number of transactions to those companies.
We collect data company by company, which allows us to hone our approach to a how a particular company operates and has built its ecosystem. We have constructed a team of management consultants, digital marketeers, engineers and data scientists whose collective expertise allows us to find interesting data and go deep into understanding its true meaning.
Known for its accuracy, Spotify provides a guidance range every quarter. Due to a change in offers, Hatched did not provide an estimate in Q4 2019 and Q1 2020.
The average error rate is 1.1% for 22 quarters. Hatched estimate for Q3-2021 was only 0.3% out and it is one of our most requested alternative datasets.
Since 2014 our report has predicted Adobe's Subscription Revenue to a high level of accuracy. It's a popular B2B alternative dataset. YoY growth rates are correct within 1.6% over the last 18 quarters.
We're located in Dublin, Ireland.
We'd love to hear from you.
Like what you see?  Come work with us.